Note:  As you have likely noticed we've changed the website.  Please ensure you've cleared out your cache (ie. clear browsing data) to ensure that you are seeing it 'refreshed'.  We hope you enjoy the changes to the site.
Note II: Tune in for a fun three hours of The Illegal Curve Hockey Show today as we recap the Jets 2018-19 season on TSN 1290 Winnipeg starting at 9 am.  We will be breaking down the season, giving grades for players/coaches/management/ special teams and we will look at some of the potential issues for this team moving forward.  The last hour of the show we will be taking your calls (204-780-1290) so if you've got something Jets related to discuss feel free to give us a call and chime in.
Jets news:
Winnipeg Free Press:  If you ask me (and no one has), this is what the Winnipeg Jets should do.  (Paywall).  Mike offers up his thoughts on: 1) What the Jets should do with Jacob Trouba. 2) What the Jets should do with their UFAs. 3) What kind of contract the Jets should give Kyle Connor.  4) What they should do with Eric Comrie.  5) Changing the leadership group. 6) Need for a new voice on the coaching staff. 7) Problems in the room. 8) What should be done with Dmitry Kulikov. 9)  Trading a veteran forward. 10)  The Jets schedule.
Jets audio:
Murat Ates of the Athletic joined Andrew Paterson and Rick Ralph on the Afternoon Ride for an in-depth recap of the Winnipeg Jets season.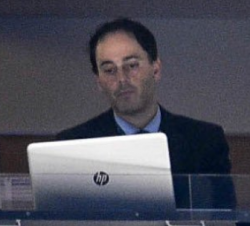 Latest posts by David Minuk (see all)