Note:  Late on Wednesday night news broke on twitter that the Jets and Andrew Copp had agreed to a two-year deal bringing another Winnipeg RFA into the fold.  I'm sure we will get a news release from the team at some point today.
Note II:  While we are still awaiting confirmation of the Copp signing the Jets did lock up 2015 6th rounder Mason Appleton to a three-year ELC.
Jets news:
Sportsnet:  30 Thoughts.  While there is nothing Jets related in numbers 1-30 of the final 30 Thoughts of the season, however he does reference Winnipeg in the preamble when it comes to teams mentioned by a GM who may have salary cap concerns in the near future.
Winnipeg Sun:  Copp, Jets agree on two-year pact.  Two RFAs down and two more to go.
Illegal Curve:  Projecting the Winnipeg Jets lines for the 2017'18 season.  Ez took a long look at the entire Jets roster from the forwards, the D pairs as well as the netminders.  Give it a read and let us know what you think.  
Jets audio:
TSN 1290 Winnipeg:  Jets Contract talk.  The Winnipeg talk starts at approximately the six minute mark.  Cullen discusses Jacob Trouba's next contract and how the Jets should plan their salary structure with Trouba, Ehlers, Laine and Morrissey due for new contracts in the upcoming seasons.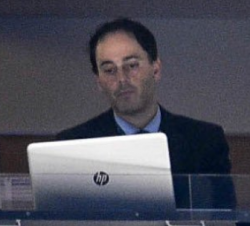 Latest posts by David Minuk (see all)