Note:  Today is the day that fans of teams that finished outside the playoff picture have been waiting for since the regular season ended on April 10th.  The Draft Lottery kicks off at 6 pm CT on CBC.  The Jets have a 7.5% chance at the top pick in the 2016 NHL Entry Draft.  For the full draft rules click here.
Jets news:
TSN:  Cheveldayoff: "This is a big deal".  (Video).  Gino Reda catches up with Kevin Cheveldayoff to discuss what adding a player of Auston Matthews' caliber could do for a franchise.
Winnipeg Free Press:  Do ya feel lucky, Jets? (Paywall).  Tim breaks it all down in this draft lotto primer.
Winnipeg Free Press:  Scores of former Jets eager to play in the Heritage Classic.  (Paywall).  It will be interesting to see who makes the final roster as many fans of the Jets 1.0 will be extremely excited to see that final roster for the alumni game.
Winnipeg Sun:  Future about to become clearer for Jets.  Of course once the Jets draft position becomes known then the debate begins about who they need to draft will go on for the next two months.
Winnipeg Sun:  Breaking up with Andrew Ladd is hard to do.  Saying goodbye is never easy and add in a perceived slight and you've got the making of trouble.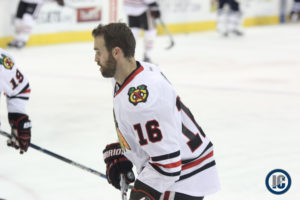 Illegal Curve:  Is Winnipeg Jets assistant coach Pascal Vincent on the move?  Elliotte Friedman mentioned that the Jets assistant coach could be looking at AHL/junior openings.
Prospect news:
Hockey's Future:  Winnipeg Jets prospect awards recognize growth in the system.  Includes hardest worker, best defensive prospect, fastest skater, prospect of the year, breakout player for 2016-17, most improved prospect, overachiever, underachiever, highest risk/reward prospect and prospect of the month.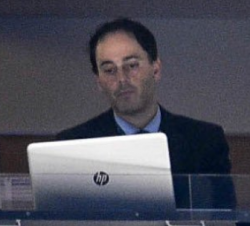 Latest posts by David Minuk (see all)