Jets news:
The Score:  Kane responds to Wheeler's comments about leadership.  Is this another controversy in the making?  Not sure my baboon heart can take this type of drama before the season even begins.  What do you think about the comments and response?
Winnipeg Free Press:  Their time to shine.  Fans are about to get their first taste of Winnipeg Jets hockey after a long, long summer.  Sure they will be the young guns but in this market that is enough to get people excited.
Winnipeg Sun:  Slater trying to put dark days of injuries in the past.  This will be a big test for a number of players to see if they can stay healthy and contribute to the team.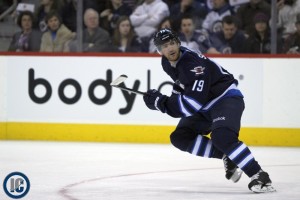 Winnipeg Free Press:  Pavelec running out of elbow room.  Like it or not all eyes are on the goalie this season.
Global News:  Jets slowly landing back in Winnipeg.  Most of the roster is back and skating at the IcePlex as they get ready for the anticipated tough training camp under coach Maurice.