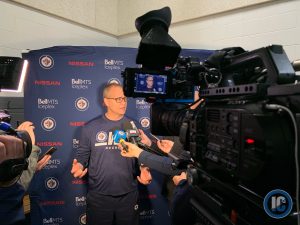 Following today's Jets practice at the IcePlex bench boss Paul Maurice was asked about a couple of his injured players.
On Bryan Little he indicated:
"He's still in that healing phase.  Before we talked about the protocol and they need to let his ear drum heal and then once that happens they (will determine) what the next phase is.  He's feeling better I'll tell you that.  The dizziness has come down.  He is making progress but it's just going to take some time for everything (to) heal inside and then he can decide where he needs to go with it.  And he's been at the rink so that would be the other thing.  He was there yesterday.  And he's on the bike.  Very light bike rides."
Later in response to a question about Wheeler at centre he added this about Little:
"I don't have any more information but we can only assume now that this is long term for Bryan Little so more than two or three weeks".
On Nathan Beaulieu he said:
"Longer than day-to-day.  We won't bring him on the trip.  It's going to be at least seven to ten days before I think we look at putting him back on the ice."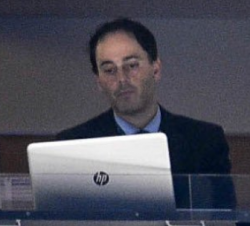 Working hard on a daily basis to provide the latest Winnipeg Jets and Manitoba Moose news for our readers and listeners.

I also appear on the Illegal Curve Hockey Show every Saturday on TSN 1290 Winnipeg starting at 9 am.

And I occasionally jump in the play-by-play booth at Bell MTS Place to provide colour analysis during Manitoba Moose games.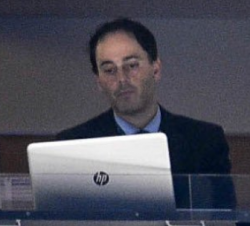 Latest posts by David Minuk (see all)