Last night the Winnipeg Jets held their 2nd annual Canadian Armed Forces appreciation night.  There were approximately 600 active military members and their families in the crowd.  In a pre-game ceremony Mark Chipman donated $100,000.00 on behalf of True North to military families.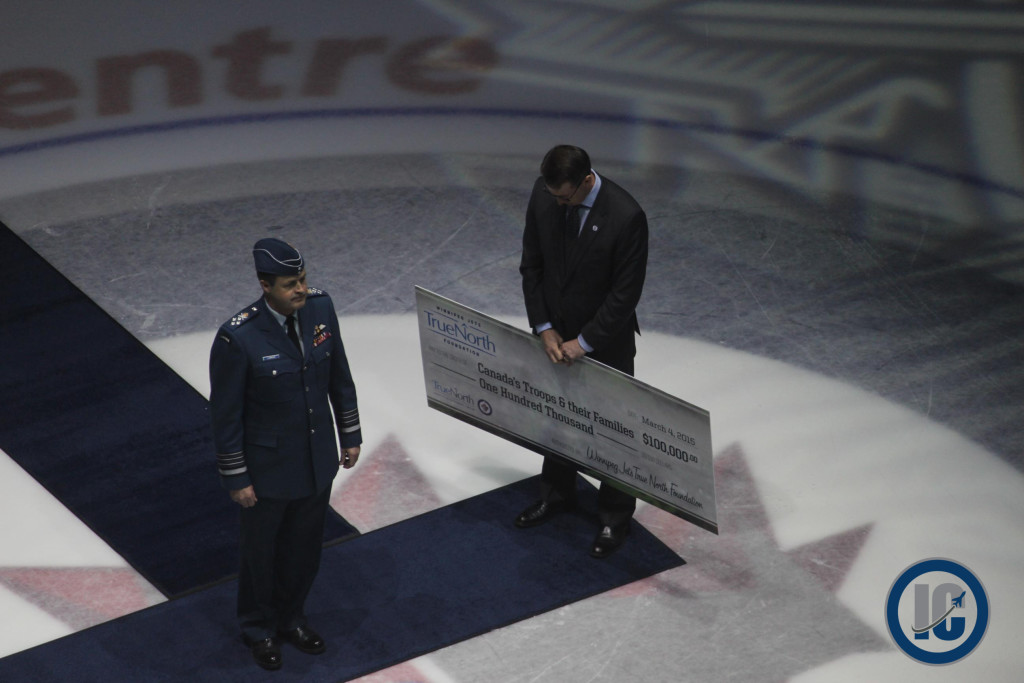 Following a tough 3-1 loss to the visiting Ottawa Senators the Winnipeg Jets players dispensed with their media responsibilities post-game and got back on the ice to meet with the men and women of our Canadian Armed Forces who had been slowly making their way onto the ice at the MTS Centre.
Chris Thorburn greeted them as they approached centre ice.

The military and Jets interspersed around the Winnipeg Jets logo.
Then it was time to meet and greet as well as sign as few autographs and take some pictures: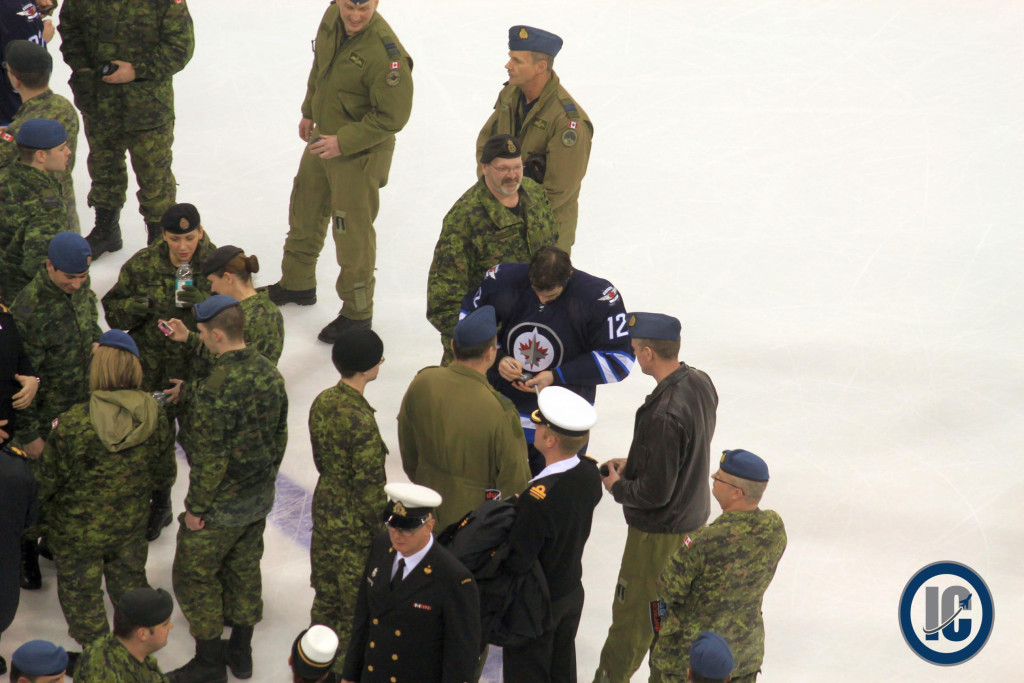 It should come as little surprise that the Jets captain was the most sought out player:
Of course when it came to the real celebrity on the ice it was clearly Kenora resident Len 'Kroppy' Kropioski who is a long time military veteran and as fans know attends all the Jets home games where he is shown on the Jumbotron during the Canadian national anthem.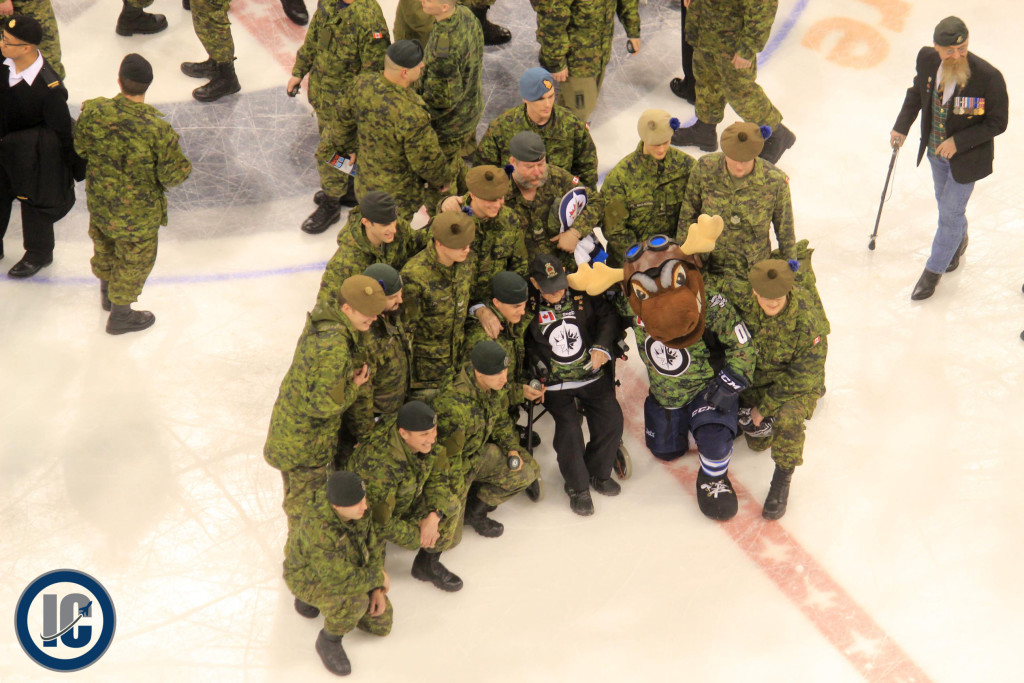 Players stayed on the ice quite awhile as they signed autographs, chatted and took pictures with the military:
Of course we won't know what was said but I would have loved to hear the advice that Len passed a long to Jets bench boss Paul Maurice:
Coach Maurice in his post-game press conference spoke about how putting sports into perspective is especially more clear when you interact with men and women who put their lives on the line for our country.  You can listen to his response to the question about what it means to interact with our Canadian Armed Forces.
Photography credit:  Devon Edie, Michael Remis and Dave Minuk.