Note:  Listen to the Illegal Curve Hockey Show that started at 10:15 on TSN Radio 1290 (instead of 12 pm) and will go until 3 pm.
Winnipeg Free Press:  NHL divisions, labour deal a combined issue now.  Back in the NHL and back into a labour war.  Good times.  World Series of Poker here we come part deux?
TSN:  Little returns as Jets face Sabres on TSN Radio.  Munz has the lines for tonight's game.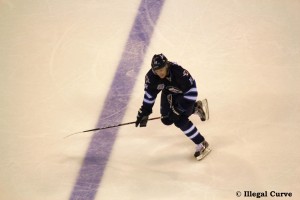 Winnipeg Free Press:  Little returns to Jets lineup, but no Byfuglien for Buffalo game.  As per the above, the lines are just crazy.  GST back together, Little back in, Fehr to 2nd line and more.
Globe and Mail:  Jets' owner not pleased re-alignment.  If you'd like to hear Mark Chipman's press conference, listen here.
CBC:  Jets need to turn road woes around.  If you want to be a post-season team you need to be able to win consistently on the road.  The Jets can start that with a win tonight in Buffalo.
Buffalo News: Updates on Roy, Leino and the NHL/NHLPA realignment flap – Frequent guest of the show Mike Harrington talks to Ron Hainsey & Paul Gaustad regarding their thoughts on realignment. Interesting to hear the comments from Hainsey.