Winnipeg Free Press:  Shane Doan, the last old Jet still standing in Phoenix, remembers his roots.  Listen to the audio (below) and decide if you still want to boo Shane Doan.
Winnipeg Free Press:  Klingberg pumped at shot with Jets.  You could tell in his post-practice scrum with the media that he is ready to take on this opportunity.  Expect a lot of energy from the young Swede.
Winnipeg Sun:  Jets ready to do battle versus Coyotes.  While the players look at this as a regular season game, they understand that the fans have a bit more of an emotional connection.  Blake Wheeler talked about what it was like when the Dallas Stars came back to Minnesota.  So while the players don't have that investment they get it.
TSN:  Special night for fans of the original Jets on TSN 1290.  Lineup isn't set as both Eric Fehr and Nik Antropov are game time decisions.  Might be seeing recent call-up Carl Klingberg in a Jets jersey.  Perhaps a reunion of the GST line might be in our future.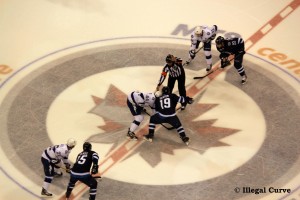 Illegal Curve:  Coyotes post-practice game day audio.  Interviews with Shane Doan, Kyle Turris and coach Dave Tippett.
Illegal Curve:  Jets post-practice game day audio.  Interviews with Zach Bogosian, Blake Wheeler and Carl Klingber.  Also covers coach Noel's press conference.
Jets next opponent news – Phoenix Coyotes:
FS Arizona:  Frost warning in Winnipeg.