Note: Puck drop is at 7:00 pm CDT tonight for today's game against the Canucks.  After the game, be sure to check us out for all the post-game reaction.
Note II:  The Jets announced this morning that they have reassigned Ville Heinola from the Moose to Lukko Rauma
Note III:  The dribs and drabs of news regarding Dustin Byfuglien continued on Thursday. This time is was via Elliotte Friedman chats on the 31 Thoughts Podcast which you can read about and listen to here.
Jets news:
NHL.com:  Myers to face Winnipeg for first time with Vancouver.  Darrin looks at the game, players to watch, they said it, a status report and a stat pack.
The Athletic Winnipeg: How NHL teams cope after losing a star to injury in a salary cap world. (Paywall).    Eric writes about the loss of Bryan Little in his notebook column.
Illegal Curve: Jets vs. Canucks pre-game report. The Jets held an optional morning skate and a media availability before they take on Vancouver which takes place at 7:00 pm CDT. Check out the projected lines and D pairs and hear from Joona Luoto, Patrik Laine and Josh Morrissey.
Illegal Curve: Morning Papers.  If you missed any of the news from earlier today we have you covered.
Jets video:
TSN:  Jets 3-in-3: Hellebuyck's elite play leading the way for Winnipeg.  Is it the right time to split up Mark Scheifele and Blake Wheeler? Did anyone expect Connor Hellebuyck to play at the high level he is currently playing at? How has the Jets' defensive corps held up at this point of the season? Sara Orlesky and Ken Wiebe share their thoughts in the latest Jets 3-in-3.
Jets audio:
Illegal Curve:  Coach Maurice pre-game scrum.   Scrum topics – On the D pairings.  What he's learned about Pionk.  David Gustafsson set to play his 10th game tonight, what has stood out about him?  What has he learned about Joona Luoto?  What did he see that was different/better when Laine was playing with 26/55?  What did he want to see from guys this season to make their NHL debut?  Is four a big number for guys to make NHL debuts in a season?  What Logan Shaw brings.  How he expects to use the power play units?  Putting Copp into a role in the PP.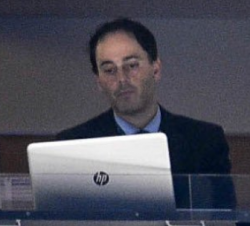 Latest posts by David Minuk (see all)