Note: Puck drop is at 6:00 pm CT tonight as the Jets get set to take on the Rangers to open the regular season.  After the Jets game, be sure to check us out for all the post-game reaction.
Jets news:
Sportsnet:  Jets meet Jacob Trouba in opener with plenty of questions facing blue line.  Sean uses the ex analogy to reference Trouba and based on comments I've read from fans they ain't too pleased to run into this ex.  And when they do, they'll have plenty to say.
Winnipeg Sun: Heinola set to make NHL debut as Jets meet Rangers in season opener.  Patrik Laine seemed impressed by what he has seen so far from his countryman as have many others around the team.  Lots of eyes will be focused on him when the bright lights of MSG get turned on and the game counts.
Winnipeg Free Press: Season debut like Christmas Eve for Jets' newcomers. (Paywall).  With the pre-season a distant memory the games played now actually have some meaning and this Jets squad knows they need to get off to a good start with so many questions heading into this October.
NHL.com: Panarin, Kakko, Trouba debuting for New York; Laine, Connor expected to play for Winnipeg.  Senior NHL scribe Dan Rosen provides this pre-game assessment of all that is doing in the city that never sleeps ahead of tonight's game action.
Illegal Curve: Jets vs. Rangers pre-game report. The Jets held an optional skate today in New York in advance of their game against Rangers at 6:00 pm CT. We will update you later today to include projected lines and D pairs but we do have audio from Blake Wheeler, Carl Dahlstrom, Patrik Laine, Ville Heinola and Neal Pionk.
Illegal Curve: Morning Papers.  If you missed any of the news from earlier today we have you covered.
Jets video:
TSN:  Jets looking to lean on rookie Heinola.  With defence being the big story in Winnipeg, the Jets could be leaning on first round pick Ville Heinola early in the season. TSN Senior Hockey Reporter Frank Seravalli has more on the young defenceman's journey to NHL, and how he has endeared himself to his coaches and teammates. 
Jets audio:
Illegal Curve: Coach Maurice pre-game. Topics included –  The sense of excitement of the team.  What has struck him about Ville Heinola?  Is it fair to say Heinola is the biggest surprise to him from training camp?  What is the latest on Bryan Little?  Has he given Heinola the first game speech?  What did he say to him?  Did David Gustafsson get the speech?  What does he say to Carl Dahlstrom?  What changes in terms of what he expects/needs from Laine/Connor when they haven't played pre-season games?  When did Josh Morrissey start to find his voice?  On the norm for morning skates.  How much is sport science driven and how much is b/c of conversations with his drivers?  Getting more bang for his buck from his practices?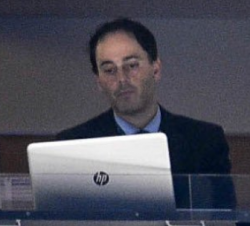 Latest posts by David Minuk (see all)