Note:  After the game, be sure to check us out for all the post-game reaction. As soon as illegalcurve.com is updated we notify you via Twitter | Facebook | Instagram.
Note II:  News broke following Jets morning skate that Tyler Myers had surgery on Monday and will be out of the lineup for six to eight weeks as he recovers.  Coach Maurice spoke at length about the need for Myers to have the surgery and about his recovery.
Jets news:
Winnipeg Sun:  Stafford returns for Jets vs. Wild.  Ken was down at the MTS Centre and files this pre-game report to get you ready for tonight's action.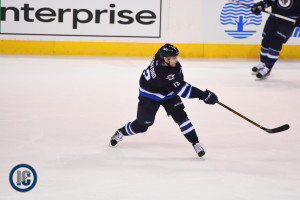 Winnipeg Free Press:  Stafford back, Pavelec in net for Wild one at MTS.  (Paywall).  Mike was also down at MTS Centre and he has this preview which will help get you ready for the game.
Illegal Curve:  Jets activate Drew Stafford; re-assign Brandon Tanev to Moose.  The team is getting back to full health and will have a solid fourth line which they will need to help them compete with a very tough Wild squad.
Illegal Curve:  Jets vs. Wild pre-game report.  Take a look at what the Winnipeg and Minnesota projected lines, D pairs and starting goalie are for tonight's game at the MTS Centre.  Audio from Drew Stafford, Nikolaj Ehlers and Patrik Laine.   
Illegal Curve:  Morning Papers.  If you missed any of the news we have you covered.
Jets audio:
TSN 1040 Vancouver:  Darren Dreger on whether the Jets will be buyers/sellers at trade deadline.  The Jets talk begins at the 9:40 mark of this interview.  If you cannot listen then you can read Chris Nichols transcription.
Illegal Curve:  Coach Maurice pre-game scrum.  Breaks news about Tyler Myers.  Stafford return to the lineup.  On Claude Julien's firing, a sobering reminder? More talk about NHL coaching turnover.  On facing Minnesota and how the team can rebound from the game on Saturday.  How has his group responded to the loss?   On Chiarot being a possible player for Friday.  Pavelec goes tonight, when might Hellebuyck start?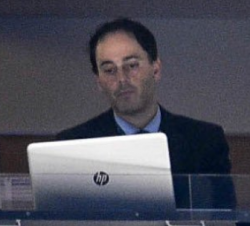 Latest posts by David Minuk (see all)