Note:  After the game, be sure to check us out for all the post-game reaction. As soon as illegalcurve.com is updated we notify you via Twitter | Facebook | Instagram.
Jets news:
Winnipeg Free Press:  Jets playing for pride tonight as they face Wild.  (Paywall).  In the home season finale fans can expect some festivities prior to the start of the game and for many they hope that will continue into the game itself.
Winnipeg Sun:  Jets try to spoil Wild party.  You never want to see another team clinch a playoff spot at your expense, especially when you yourself are not going to the big dance.  The Jets will have a chance to play that spoiler role.
Minneapolis Star Tribune:  Russo's Rants.  Get set up for tonight's opponent by reading the game preview from Wild beat writer Michael Russo.
Illegal Curve:  Jets vs. Wild projected lineups.  Take a look at what the lines looked like after skate today and what combos you should expect to see at MTS Centre this evening.  Audio:  Blake Wheeler and Adam Lowry.
Illegal Curve:  Morning Papers.  If you missed any of the news we have you covered.  
Jets audio:
Illegal Curve:  Coach Maurice pre-game scrum.  Lineup changes?  Thoughts on Paul Postma?  How did he handle the mental struggle?  What was his reaction to the Stamkos news?  Going back to last game what did he like about the Lowry line?  Thoughts on a desperate Minnesota team?  Going away from rotation.
Moose news:
Illegal Curve:  Focus on Manitoba Moose forward Jansen Harkins.  I went one on one with the newest member of the team as well as with head coach Keith McCambridge on what he expects from the young prospect.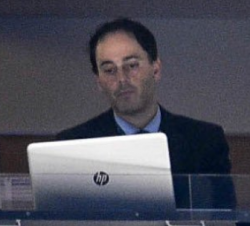 Latest posts by David Minuk (see all)