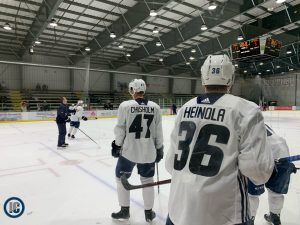 The Jets prospects and Development Camp invitees were back on the ice at the IcePlex today running through drills with both the Winnipeg Jets and Manitoba Moose coaching staffs.
Dylan Samberg
Notable:
On the key factors to staying in school "I feel like I want to be fully prepared when I come in here.  I also really wanted to get schooling done, that's really important to me and my family.  I felt like one year wouldn't hurt me."
On going for a third straight NCAA championship "That's what our team is pushing for.  We've had two these past two years, which is awesome, but we are not ever satisfied and we want to get that third one."
CJ Suess
Notable:
On dealing with the injury which ended his season back in December "Gave me a lot of time to really appreciate what I was missing and looking forward to next season."
On what he liked from the start of his season last year "I like the way I moved my feet and I was hard on the forecheck.  I was really responsible in the D zone.  And I feel like that's my game.  Being responsible and being able to contribute on the scoreboard as well."
Declan Chisholm
Notable:
On his goals for next year "I just want to be one of the top D men in the league and continue progressing my game personally.  I just want to be that top two-way D man that I want to be in the next level.  Focus on the habits that we are working on dev camp right now.  Breaking puck out nicely, tape-to-tape passes, quick ups, getting shots through every time."
On getting close to becoming a pro hockey player "There is a lot of work ahead of me and I know that.  To get to the next level you've gotta put everything in.  It's gotta be your number one task.  And just being out there is pretty cool learning from him (coach Maurice) and picking up tips cause these guys know.  They've seen guys progress through AHL to NHL or junior to NHL, so I am just trying to soak it all in."
On joining the Moose at the end of last season "It was nice to get a couple of practices in.  You get to see these guys are fighting for their jobs and putting food on the table for their families so everyone's working hard 24/7, they're putting all in.  They're all super focused.  It was cool to see that and be part of the practices.  It was towards the end with a playoff push so it was even more intense.  And then you're grinding on the ice and as soon as you're done grinding on the ice, you're grinding in the gym, so you're just trying to stay in top shape and keep on working on your game."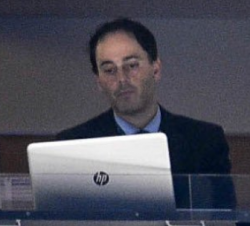 Working hard on a daily basis to provide the latest Winnipeg Jets and Manitoba Moose news for our readers and listeners.

I also appear on the Illegal Curve Hockey Show every Saturday on TSN 1290 Winnipeg starting at 9 am.

And I occasionally jump in the play-by-play booth at Bell MTS Place to provide colour analysis during Manitoba Moose games.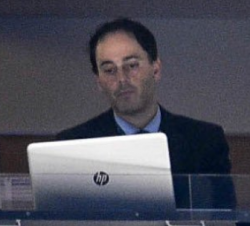 Latest posts by David Minuk (see all)