From May 6th to May 22nd in St. Petersburg and Moscow Russia a number of Winnipeg Jets players, prospects and potential draft picks took part in the World Championship.  Canada was able to defend the title they won in Prague the year before when they beat Finland 2-0 on Sunday.
There was plenty of Winnipeg Jets content throughout the tournament with a strong emphasis on Jets centre Mark Scheifele and potential draft pick Patrik Laine.
Jets Player Results:

Patrik Laine was a force for Finland and his performance during the tournament earned him MVP of the World Championship, which he clearly wasn't terribly enthused about after many expected Finland to win gold based on their strong play.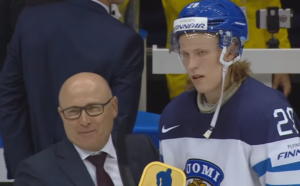 The reviews for the likely Jets pick continue to get higher and higher as we get closer and closer to the draft in Buffalo next month.
The Jets player that garnered quite a bit of attention was Mark Scheifele who played a consistent game for Canada on his way to winning his first World Championship gold.  Some believe that his play could earn him a spot on Team North America for the upcoming World Cup.
Mark Scheifele scores beauty vs Slovakia… #IIHFWorlds pic.twitter.com/x1gvh8Vv1q

— Robert Söderlind (@HockeyWebCast) May 14, 2016
Mark Scheifele scores 1-0 after a beautiful redirect in front of Markstrom… #IIHFWorlds pic.twitter.com/vYoG8U6jDz

— Robert Söderlind (@HockeyWebCast) May 19, 2016
A curious case was Ivan Telegin who won a bronze medal with Russia.  He scored four goals in ten games including this one in the bronze medal game.
Ivan Telegin makes it 3-0 Russia after beautiful pass by Datsyuk. #IIHFWorlds pic.twitter.com/wITU7DIGAJ

— Robert Söderlind (@HockeyWebCast) May 22, 2016
Telegin, fans may recall, was a fourth round pick of the Thrashers in 2010 and a former teammate in Barrie of Mark Scheifele. He signed a three year deal with Winnipeg in 2011 but only played one season (2012-13) with their AHL affilicate (St. John's at the time) before returning to Russia. He was initially suspended to kick off the 2013-14 season by the Jets for failing to report to the AHL but then in January the team lifted the suspension which paved the way for him to play in the KHL with CSKA Moscow.  This contract situation, combined with concussion issues, meant he missed the entire 2013-14 season, played in 31 games in 2014-15 and 41 in 2015-16.  The question some Jets fans had at the end of the World Championship was whether we might we see a return to the fold similar to what happened with his countryman Alexander Burmistrov?
Of course we shouldn't forget Nikolaj Ehlers who played well for Denmark including scoring this shootout winner.
Nikolaj Ehlers shootout winner for Denmark vs Czech Republic… #IIHFWorlds pic.twitter.com/xJ56sstjGI

— Robert Söderlind (@HockeyWebCast) May 15, 2016
Kyle Connor was dealing with an undisclosed minor injury and was in and out of the American lineup.  Alexander Burmistrov was a scratch for Russia on a number of occasions and Marko Dano's highlight was an OT winning goal to propel Slovakia past the United States.
We begin to switch our focus to the NHL draft in Buffalo next month.  We will be in Buffalo covering the Winnipeg Jets angle so be sure to keep it locked to illegalcurve.com for all your draft needs as well as ensuring you follow us on social media including Twitter | Facebook | Instagram.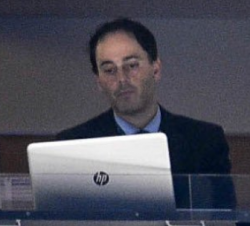 Latest posts by David Minuk (see all)