The Illegal Curve Hockey Show airs Saturdays on  TSN 1290 from Noon to 3pm.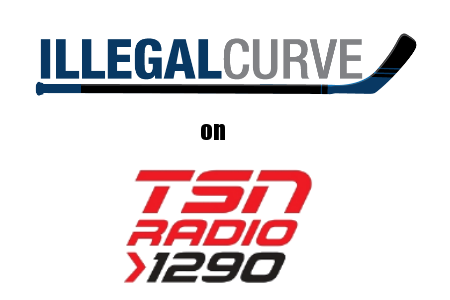 This Saturday on the Illegal Curve Hockey Show we have an action packed three hours.
We will be joined by our guests:
Joshua Cooper of The Tennessean. With the return of Alexander Radulov this week, Nashville has been the talk of the hockey world. Coincidentally (or not), the Jets will be in Nashville Saturday night and Cooper will give Jets fans a preview of what to expect from the Predators.

James Gordon of the Ottawa Citizen. The Jets return home on Monday to play the Senators and we'll be previewing that game as well as the Senators chances to make a run in the playoffs.
Drew Remenda of CSN California. Currently the Colour Analyst for the San Jose Sharks. With Drew we'll be talking about the Sharks interesting season that finds them fighting for a playoff spot.
Other topics on the show will include:
-Jets week in review
-Jets/Capitals recap
-Jets week preview
-Eastern Conference playoff picture
-Western Conference playoff picture
-Regular segments, NHL News & Notes, Six Things We Learned This Week and Rapid Fire
Tune in tomorrow from 12pm-3pm and listen to the Illegal Curve Hockey Show on TSN 1290, miss the show? Search for the Illegal Curve Hockey Show on iTunes and subscribe to the podcast.