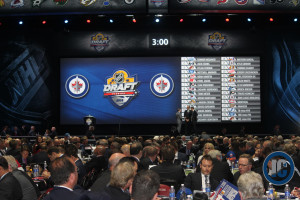 If you have your flight and hotel booked for any of these three events to be held in June it is time to cancel as it was announced today that the 2020 NHL Scouting Combine (Buffalo), 2020 NHL Awards Show (Vegas) and 2020 NHL Draft (Montreal) have been postponed due to the current uncertainty surrounding the COVID-19 pandemic.
NHL Release:
The National Hockey League today announced the postponements of the 2020 NHL Scouting Combine, the 2020 Bridgestone NHL Awards, and the 2020 NHL Draft, which were originally scheduled for June 1-6 in Buffalo, N.Y., June 18 in Las Vegas, and June 26-27 in Montreal, respectively, due to the ongoing uncertainty resulting from the coronavirus.
The location, timing and format of the 2020 NHL Draft (and Draft Lottery) will be announced when details are finalized.
With respect to the Bridgestone NHL Awards, the League looks forward to returning to Las Vegas in the future. Las Vegas has been the home of the Bridgestone NHL Awards since 2009.
The Jets have just four picks in the 2020 NHL Draft:
Remaining draft picks:
1st, 2nd 5th and 6th.
Traded away:
The Jets traded their 2020 3rd round pick to the Ottawa Senators for Dylan DeMelo ahead of the trade deadline this year;
The Jets traded their 2020 4th round pick in June of 2018 to the Montreal Canadiens as part of the Steve Mason/Joel Armia deal;
The Jets traded their 2020 7th round pick in February of 2019 to the Minnesota Wild for Matt Hendricks.