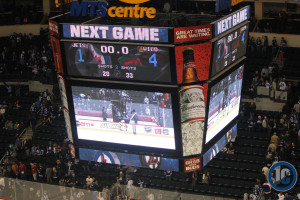 Game Stories:
Winnipeg Free Press:  Jets fall 4-1 to visiting Wild.
Winnipeg Sun:  Jets lose to Wild, 4-1.
Globe and Mail:  Jets succumb to depleted Wild.
Minnesota Star-Tribune:  Wild's youngsters shine in victory over Jets.
Post-game audio:
Winnipeg Jets:  Mark Scheifele, Joshua Morrissey, Evander Kane and Bryan Little.
Minnesota Wild:  Coach Yeo, Charlie Coyle and Mathew Dumba.
Coach Noel post-game.  Gave a frank post-game assessment of the loss.
Illegal Curve Post-game podcast from the Press box: Host Drew Mindell and Analyst Ezra Ginsburg break down the Jets play against the Wild.
Video Highlights:
None
NHL.com 3 Stars
1.  Charlie Coyle
2.  Mathew Dumba
3.  Joshua Morrissey