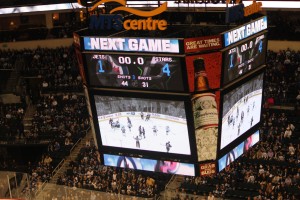 Game Stories:
Winnipeg Free Press:  Jets drop third straight in 4-1 loss to Stars.
Winnipeg Sun:  Jets see Stars in 4-1 loss.
NHL.com:  Seguin at center of Stars' win against Jets.
Post-game audio:
Winnipeg Jets:  Blake Wheeler, Evander Kane, Zach Bogosian, Ondrej Pavelec and Jacob Trouba.
Dallas Stars:  Coach Ruff, Jamie Benn and Tyler Seguin.
Illegal Curve: Coach Noel post-game.  Coach Noel met with the media following his team's 4-1 loss to the Dallas Stars.
Illegal Curve: Post-game podcast from the Press box. Host Drew Mindell and Analyst Richard Pollock break down the Jets play against the Stars.
Video Highlights:

NHL.com 3 Stars
1.  Tyler Seguin
2.  Blake Wheeler
3.  Jamie Benn