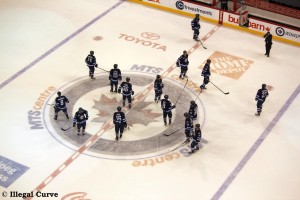 Game Stories:
Winnipeg Free Press:  Jets beat Lightning 4-3.
Winnipeg Sun:  Jets claim first in Southeast.
The Globe & Mail:  Jets up to third in East.
Tampa Bay Tribune:  Lightning finally suffer letdown, lose to Jets.
Tampa Bay Times:  Lightning lose to Winnipeg 4-3.
CBC:  Jets fly to 3rd in East, dodge Lightning.
TSN:  Positives far outweigh the negatives.
NHL.com:  Jets beat Lighting 4-3 to grab first in Southeast.
ChrisD.ca:  Jets capture division lead with a 4-3 win.
Post-game audio:
Winnipeg Jets:  Ondrej Pavelec, Andrew Ladd, Blake Wheeler and Dustin Byfuglien.
Coach Noel:  Post-game press conference.
Tampa Bay Lightning:  Martin St. Louis and coach Guy Boucher.
Illegal Curve: Post-game podcast. Guest host Michael Remis and analyst Richard Pollock break down the game.
Video Highlights:

NHL.com 3 Stars
1.  Andrew Ladd
2.  Dustin Byfuglien
3.  Martin St. Louis