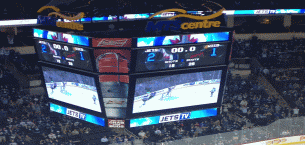 Game Stories:
Winnipeg Free Press:  Jets defeat Wild 2-1.
Winnipeg Sun:  Pavelec, Hutchinson sharp in Jets' pre-season debut.
CBC:  Dustin Byfuglien leads Jets past Wild 2-1 in pre-season play.
NHL.com:  Goals by Byfuglien, Little send Jets past Wild.
ChrisD.ca:  Jets triumph 2-1 over Wild in pre-season opener.
Minneapolis Star-Tribune:  Winnipeg edges Wild 2-1 in preseason opener.
Post-game audio:
Winnipeg Jets:  Nikolaj Ehlers, Adam Lowry, Mathieu Perreault and Ondrej Pavelec.
Minnesota Wild:  Coach Yeo and Niklas Backstrom.
Coach Maurice post-game presser: Coach Maurice met with the media following the game against Minnesota.
Post-game podcast from the Press box: Host Drew Mindell and analyst Richard Pollock breaks down the Jets play against the Wild.
Video Highlights:

NHL.com 3 Stars
1.  Bryan Little
2.  Andrew Ladd
3.  Adam Lowry