Jets on a Deadline – February 8, 2013 – Blues 4 Jets 3 (SO)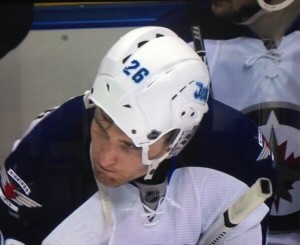 Winnipeg Free Press: Jets fall short despite excellent effort against Blues.
Winnipeg Sun: Live Blog: Jets at Blues.
St. Louis Post-Dispatch:  Blues 4, Jets 3.
Canadian Press: Olympian Oshie scores in shootout as Blues top Jets.
Post-game audio:
Coach Maurice post-game. The Jets bench boss met with the media following the game against St. Louis.
Video Highlights:

NHL.com 3 Stars
1. Brenden Morrow
2. Derek Roy
3. Mark Scheifele