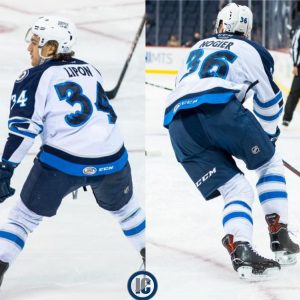 On Monday the Jets sent down five players, three of whom required waivers before they could be assigned to the Moose.  While JC Lipon and Nelson Nogier were able to clear waivers goalie Eric Comrie was claimed by the Arizona Coyotes.
Much like last season JC Lipon was in the last round of training camp cuts as the Saskatchewan product (drafted by the Jets in the 3rd round back in 2013) was likely squeezed out this time around by veteran guys with more NHL experience in Mark Letestu and Gabriel Bourque.
Defenceman Nelson Nogier put himself back on the map after a tough 2017-18 season saw him limited to playing in just 13 games for Manitoba.  Last season he played in 74 contests for the Moose and got back to the NHL playing a single game for Winnipeg which was the first NHL action for the Jets 2014 4th rounder since he got into 10 games with the big club back in 2016-17.
The AHL squad could be quite formidable this season with a good mix of veterans and prospects.  Although losing Comrie could hurt.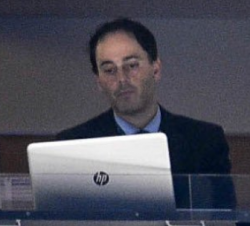 Working hard on a daily basis to provide the latest Winnipeg Jets and Manitoba Moose news for our readers and listeners.

I also appear on the Illegal Curve Hockey Show every Saturday on TSN 1290 Winnipeg starting at 9 am.

And I occasionally jump in the play-by-play booth at Bell MTS Place to provide colour analysis during Manitoba Moose games.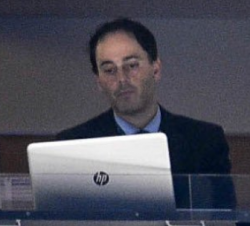 Latest posts by David Minuk (see all)