It was a tough 2018-19 season for dynamic Jets forward Nikolaj Ehlers who missed 20 games due to injury although he still hit the 20+ goal mark for the third straight season.
He is over in Chicago for the NHL Media Tour representing the Jets.
Today Frank Seravalli of TSN put out this tweet regarding the conclusions Ehlers reached over the summer after watching every single shift he took this past season.
Small details to fix:
> Stick position on forecheck
> Patience, don't panic/ throw puck away
> Stops & starts
> Shoot more
> Defensive positioning
It will be interesting to see how these tweaks to his game impact what he can do on the ice and whether it will lead to the improvement in his game overall that he is seeking.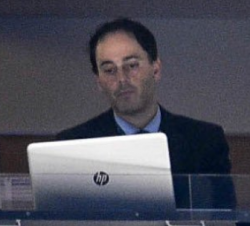 Latest posts by David Minuk (see all)