The Sports Network reports that unrestricted free agent forward Anson Carter has received an invitation to attend Edmonton Oilers training camp after he was not re-signed by the Carolina Hurricanes in the off-season. Drafted by the Quebec Nordiques in 1992 (10/220), Anson Carter has now played for 8 different teams and seems to have played for more than one team in a season like 4 times ( well its actually 3, in 2003'04 he played for the Rangers, Capitals and Kings). " Handsome" revived his career in 2005'06 while playing with the Vancouver Canucks, netting 33 goals, and 22 assists, playing alongside the ultra-talented Sedin twins, Daniel and Henrik. However, Carter struggled again last year with Columbus and Carolina, finishing with a dissapointing 28 points. In my opinion, Carter is still a valuable player in the NHL, and is capable of putting up a 50 point season. He needs to have the right linemates and can't be used as an all-purpose rover forward. I mean, c'mon, this guy has 200 + career goals, he deserves to play on a team's second line- In Edmonton, that would put him alongside Raffi Torres and either Geoff Sanderson or Jarret Stoll-. Come to think of it, if any two of Pouliot, Shremp, Nilsson or O'Marra make the team, Carter would be a great fit as a complementary winger. Oilers GM Kevin Lowe might have made his best move this time because with the recent injury to Fernando Pisani ( ulcerative colitis), the Oilers really needed a veteran scoring winger of Carter's ilk. He's going to be a great fit, as long as Shremp and Pouliot are anything like the Sedin twins.
For Illegal Curve, I'm Ezra Ginsburg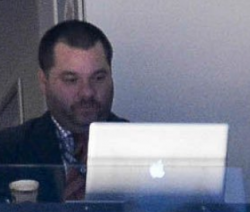 Analyst on the Illegal Curve Hockey Show and NHL This Week on TSN 1290 Winnipeg.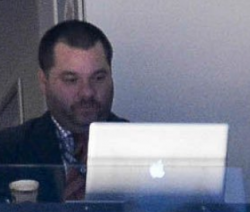 Latest posts by Ezra Ginsburg (see all)