The first few nights of the NHL regular season are now in the books and we have already seen the emergence of some lesser known rookies not named Backstrom, Toews or Johnson. Here are 4 guys who have made an immediate impact:
1. Daniel Winnik, Center, Phoenix Coyotes- Winnik scored the game-winning goal on Thursday night as the Phoenix Coyotes upset the St.Louis Blues by a score of 3-2. Winnik, a 2004 9th round draft pick (265th overall), wasn't on anyones radar during training camp but has impressed Coach Gretzky enough to earn a spot on a youthful Coyotes team, for now. The Coyotes already boast 1st round draft picks Martin Hanzal (2005) and Peter Mueller ( 2006), so it will be interesting to see if Winnik sticks with the team.

2. Torrey Mitchell, Center, San Jose Sharks- Mitchell had an assist on Jeremy Roenick's first goal of the game, the game winner, as the Sharks defeated the Canucks by a score of 3-1 on Friday night. Mitchell, drafted by San Jose in 2004 (4/126), was a surprise addition to the team out of training camp and is likely playing because of an injury to fellow rookie Devon Setoguchi. Mitchell split last season between Vermont of the NCAA Hockey East League and Worcester of the American Hockey League. The speedy 22-year-old had 12 goals and 23 assists in 39 games with Vermont last year, while chipping in 7 points in 11 games with Worcester. It seems the Sharks have an endless supply of American college prospects and it is safe to say Mitchell is the 07'08 Joe Pavelski.
3. Matt Niskanen, Defenseman, Dallas Stars- Stars rookie defenseman Matt Niskanen had 2 assists tonight as the Stars defeated the Boston Bruins 4-1. Niskanen, who is only 20 years old, does not look out of place on a veteran d-corps that features the likes of Sergei Zubov, Stephane Robidas and Phillipe Boucher. The 2005 1st Rounder (28th overall) split last season between Minnesota-Duluth of the WCHA and Iowa, the Dallas Stars American Hockey League affiliate. Niskanen is a silky smooth skater with above-average offensive instincts and will likely fill the void of Darryl Sydor on an already ultra-talented Stars blueline.
4. Mason Raymond– Quick. Name the lucky left winger who is flanking the Sedin twins on Vancouver's top line. Taylor Pyatt?Wrong. Nope. Ryan Shannon is also incorrect. Mason Raymond is now the starting left winger for the Vancouver Canucks. The 22-year-old Calgary native had an assist on Friday night as the Canucks fell to the San Jose Sharks 3-1. Raymond impressed Canucks Coach Alain Vigneault and made the team out of training camp over older, more established players. Raymond had a monster season last season with Minnesota-Duluth, scoring 14 goals and 32 assists in 39 games. He was so impressive that the Canucks signed him to a minor league deal, and he ended up scoring 2 goals and 2 assists in 11 games with the Manitoba Moose of the American Hockey League. Raymond is a dynamic offensive wizard and is someone to look out for on a competitive Canucks team.
For Illegal Curve, I'm Ezra Ginsburg.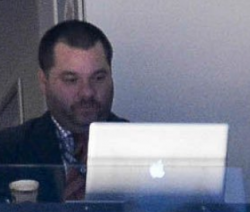 Analyst on the Illegal Curve Hockey Show and NHL This Week on TSN 1290 Winnipeg.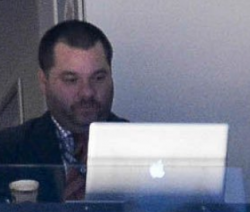 Latest posts by Ezra Ginsburg (see all)