Euro Curve takes a daily look at the latest international hockey news:
–EuroHockey.net reports that former Pittsburgh Penguins Defenseman Josef Melichar has signed with HC Ceske Budejovice of the Czech Extraleague. The 28-year-old Czech Republic native a had 1 goal and 11 assists in 70 games for the Pittsburgh Penguins last season.
– It appears that Ossi Väänänen is returning to his native Finland this season after a lack of interest in the NHL. Väänänen had 2 goals and 6 assists in 74 games last season with the Colorado Avalanche.
– Glen Metropolit will play for Kärpät of the SM Liiga this year.
– Former NHL Defenseman Stanislav Neckar recently signed with Södertälje of the Elite Serien ( Swedish Elite League).
For Illegal Curve, I'm Ezra Ginsburg.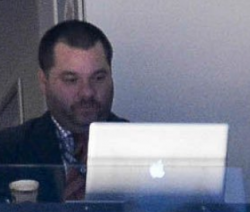 Latest posts by Ezra Ginsburg (see all)