We chatted with analytics expert Sean Tierney on yesterday's Illegal Curve Hockey Show about the Winnipeg Jets.
Sean writes for Hockey Graphs and The Athletic Toronto and always provides great insight into hockey analytics.
Topic 1: Looking at the numbers with the projected roster how does he see the Jets for next season?
Topic 2:  Explaining the WAR statistic and what it tells you.
Topic 3:  Splitting up Mark Scheifele and Blake Wheeler to add depth to the Jets forward lines.
Topic 4:  The goalie tandem of Connor Hellebuyck and Laurent Brossoit.
Topic 5:  What UFA left shot defecneman Jake Gardiner can do for a hockey team like the Jets.
You can catch The Illegal Curve Hockey Show on TSN Radio 1290 every Saturday from 9 am until 11 am for the remainder of July before our August summer hiatus begins.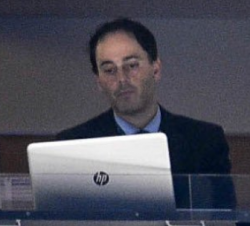 Latest posts by David Minuk (see all)