With some of the guys from IC off on vacation, the rest of the crew is taking today off.  So there won't be a morning papers today.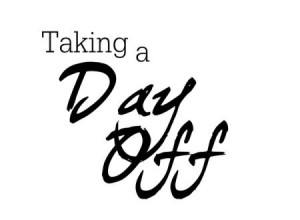 We will be back in action, bright and early though on Boxing Day Monday, December 26th, 2011 with all the latest Jets news.  We will be at Jets practice so you can expect the latest audio from the MTS Centre around noon.
As well be sure to tune into TSN 1290 from 6-9 am cst to listen to the Illegal Curve Morning Show.  We are giving Jay Richardson and Troy Westwood of the Big Show some time off and will be on the air all week long starting on Tuesday, December 27th and going until Friday, December 30th.
Some ways to follow Illegal Curve:
1.  Like us on Facebook.
2.  Subscribe by RSS.
3.  Follow us on our twitter account @illegalcurve.
You can also follow the IC crew individually:  Richard – @icrichyp, Ezra – @icezzyg, Dave – @icdave, Drew – @icdrew, Kyle – @ickylek and Michael – @mremis.
Also don't forget to order your IC touques for the winter.
For those of you who still want some Jets fix this sunny Christmas morning, here are some highlights from the past week:
Penguins 4 Jets 1:
Jets vs. Penguins post game podcast.  Ezra and Dave break down the action live from the MTS Centre press box following the Jets 4-1 defeat at the hands of the visiting Penguins.  We also got audio following the game as Dave was in the Jets dressing room and spoke with Ondrej Pavelec, Tanner Glass and Evander Kane.  Over in the Penguins room, Ez spoke with Marc Andre-Fleury, Joe Vitale, James Neal and coach Bylsma.
Jets 4 Canadiens 0:
Unfortunately some audio difficulties in the press box cost us our post game podcast, but we still managed to get some post game reactions from the players following the Jets 4-0 dismantling of the Habs.  Dave went to the Jets room and spoke with Ondrej Pavelec, Tanner Glass and Blake Wheeler while Ez was in the Habs room and spoke with Carey Price, Tomas Plekanec and coach Randy Cunneyworth.
Islanders 3 Jets 2 in SO:
The Jets had a few days off following the excitement of the Teemu Selanne game and perhaps they got started on their holiday celebrations early as they were a bit lackadaisical throughout the 60+ minutes of hockey.  Most felt they were lucky to come away with a single point as the Islanders played an excellent road game.   Jets vs. Islanders post game podcast.  Following the game, Ezra and Dave rushed down from the press box, Ez going into the visiting dressing room and Dave heading to the home team room.  From the Islanders we have audio with St. Malo Manitoba's Travis Haominc, former Manitoba Moose Michael Grabner and coach Jack Capuuano.  In the Jets room, audio from Andrew Ladd, Nik Antropov, Mark Stuart and Ondrej Pavelec.
Jets 5 Ducks 3 (A celebration of all things Teemu):
In what will go down as one of, if not the most, memorable game's of the year the Finnish Flash brought his Anaheim Ducks to Winnipeg.  This finally allowed the Manitoba crowd to give him the proper 'Friendly Manitoba' send off they had wanted to give him 15+ years ago.  We covered every moment of Teemu's return to Winnipeg including his 9 minute post-game press conference as well as his pre-game press conference.  Of course we shouldn't forget that a hockey game was played, one in which the Jets won 5-3 and here are Rich and Drew discussing the game from the press box for the Illegal Curve post-game podcast.  As well Dave was in the Ducks room and spoke with Corey Perry, Bobby Ryan and Ryan Getzlaf about the game and Teemu's return.  Ez went to the Jets side and spoke with Andrew Ladd, Chris Mason and Zach Bogosian.
There is plenty of other Jets news that you can find by using the search button.  We wish everyone a Merry Christmas, a Happy Hannukah and we will see you bright and early on Monday morning with more exciting Jets news.