Last week the fellas at the Winnipeg Free Press had a report about Dustin Byfuglien consulting with the Jets as he rehabs from his ankle surgery.
On last night's Saturday To The Point feature with Brian Burke the former GM shared his Christmas wish list for every Canadian NHL team.
Went it came time for the Jets turn this is what he had to say:
"They've got to resolve Big Buff and get him back if they can.  This is an impact player.  Even though people think the relationship is strained, I talked to (Jets GM) Kevin Cheveldayoff.  He said at no point has this relationship been adversarial or difficult or strained.  The issue here is going to be how much the NHL has to say about resolving the entire issue with the exit physical and the form 25A."
You can watch it here.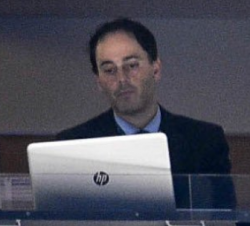 Latest posts by David Minuk
(see all)