Globe and Mail:  Jets making headway.  It makes your head swim when you realize how much has been done and how much more needs to be accomplished.
TSN:  Which Canadian non-playoff team improved the most?  For our money, we think the Jets are the #1 choice.
Sporting News:  Former Thrashers coach Craig Ramsay to take job with Florida Panthers.  Appears that those who have played in the Southeast division don't relish the idea of going elsewhere.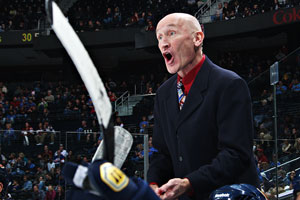 National Post:  The latest deals and analysis.  The Jets signing Ladd will definitely have an impact on this team's success next season.
Around the NHL:
ESPN:  St. Louis Blues sign Jason Arnott.  Can the 37 year old still produce?  And more importantly when did Jason Arnott hit 37?
NHL.com:  Talk with brother convinced Kaberle to sign with Canes.  Since his bro played in Raleigh for a number of seasons, who better to give advice.