NHL Mid-Week with Illegal Curve – December 4, 2013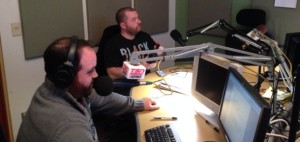 0:00 – Winnipeg Jets defeat the New York Rangers, play Florida on Thursday
13:00 – Henrik Lundqvist signs 7 year, $59.5 million contract extension with New York
24:08 – Interview with Harvey Fialkov of the Sun Sentinel
37:22 – Toronto Maple Leafs: real or frauds?
46:41 – Interview with Craig Button, TSN Analyst
1:04:43 – 6 Things We Learned This Week
1:15:37 – IC Article of the Week
1?25:53 – NHL News & Notes
The Illegal Curve Hockey Show airs Saturdays from 12pm-3pm on TSN 1290 Winnipeg. Search for the Illegal Curve Hockey Show on iTunes and subscribe to the podcast – non iTunes users can subscribe via RSS. NHL Mid-Week with Illegal Curve airs Wednesdays from 6pm-8pm on TSN 1290 Winnipeg.
Podcast: Play in new window | Download | Embed