Note:  As you have likely noticed we've changed the website.  Please ensure you've cleared out your cache (ie. clear browsing data) to ensure that you are seeing it 'refreshed'.  We hope you enjoy the changes to the site.
Note II:  The Jets were travelling back to Winnipeg yesterday, yet despite there being no media availability, they still made news when the team announced they had recalled six players from the Moose of the AHL.  They are scheduled to hit the ice at 10:30 am for today's morning skate, so be sure to check for the latest news and audio in our pre-game report.  Puck drop is at 7:30 pm, and as always, check back for our post-game recap with audio from both the Jets and Blues' dressing rooms and coaches' press conferences.
Jets news:
Winnipeg Sun:  'Anyone can win it'.  This series is right there for the taking and it will be quite the spectacle tonight as both teams try to assert their dominance.
Winnipeg Sun:  Charitable spirit earned young Jets fan chance to watch team in St. Louis.  Pretty great lesson for a young child to learn and what a fantastic reward in seeing a pretty memorable game.
Winnipeg Free Press:  Jets find their ferocious forecheck in the nick of time.  (Paywall).  Andrew with a look at the numbers and
Winnipeg Free Press:  Jets looking for happy ending to redemption tale.  (Paywall).  Quite the headline but the point is can the Jets continue to keep the good times rolling?
Winnipeg Free Press:  Jets pumped to play on home ice… is that the OT buzz talking?  (Paywall).  Its gotta become home ice advantage at some point…doesn't it?
St. Louis Post-Dispatch:  These Blues can rise to the challenge again.  (Survey Required).  We will learn how accurate this headline is fairly soon.
St. Louis Post-Dispatch:  It's go time for Blues' top line.  (Survey Required).  We saw the Jets top line rise to the occasion in the last game.
St. Louis Post- Dispatch:  Jets saying less, doing more after brushing off Blues' first punch. (Survey Required).  Better to just do the actions rather than wasting time chirping about it.
Official NHL site:  Jets continue to improve heading into Game 5.  Better to be on an upward trajectory at this point than the alternative.
Globe and Mail:  The Jets are 'fired up' and ready to return to home ice for Game 5.  (Paywall).  Will the "home ice advantage" return or will the road team continue to have that edge?
Jets video:
Sportsnet:  Kyle Connor quietly contributing for Jets. The Hockey Central at Noon panel discuss Kyle Connor's success in Winnipeg.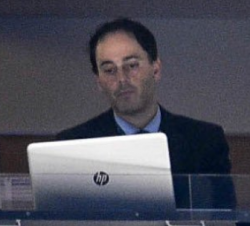 Working hard on a daily basis to provide the latest Winnipeg Jets and Manitoba Moose news for our readers and listeners.

I also appear on the Illegal Curve Hockey Show every Saturday on TSN 1290 Winnipeg starting at 9 am.

And I occasionally jump in the play-by-play booth at Bell MTS Place to provide colour analysis during Manitoba Moose games.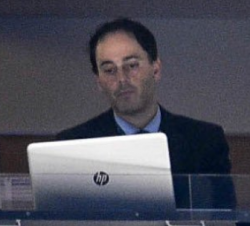 Latest posts by David Minuk (see all)