Last week the Jets assigned Jan Kostalek to the Moose as well as Eric Comrie getting them down to 29 players.  Coach Maurice last Thursday indicated he would be waiting until yesterday or today to cut down the group further and he has announced the following assignments:
Jack Roslovic, Michael Spacek and Brendan Lemieux.
The team also placed JC Lipon on waivers to be sent to the Moose.
These moves are not that surprising and one I had pegged in my article this weekend looking at the battle for roster spots as the four players likely to be on their way to the Moose.
This brings the Jets down to 15 forwards, eight defenceman and two goalies left in camp for a total of 25 players remaining.  The team needs to get to 23 players by tomorrow but with potential injuries to Andrew Copp and Matt Hendricks, it may delay the need for further moves.
As always stay tuned for the latest Winnipeg Jets and Manitoba Moose news by keeping it locked to illegalcurve.com and on social media including Twitter | Facebook | Instagram.  And you can follow me on twitter as well (@icdave).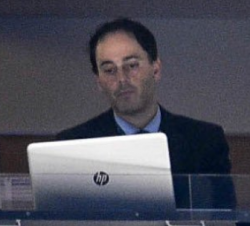 Latest posts by David Minuk (see all)