The Jets were off on Wednesday following their 4-3 shootout win over the Dallas Stars to kick off a seven-game homestand.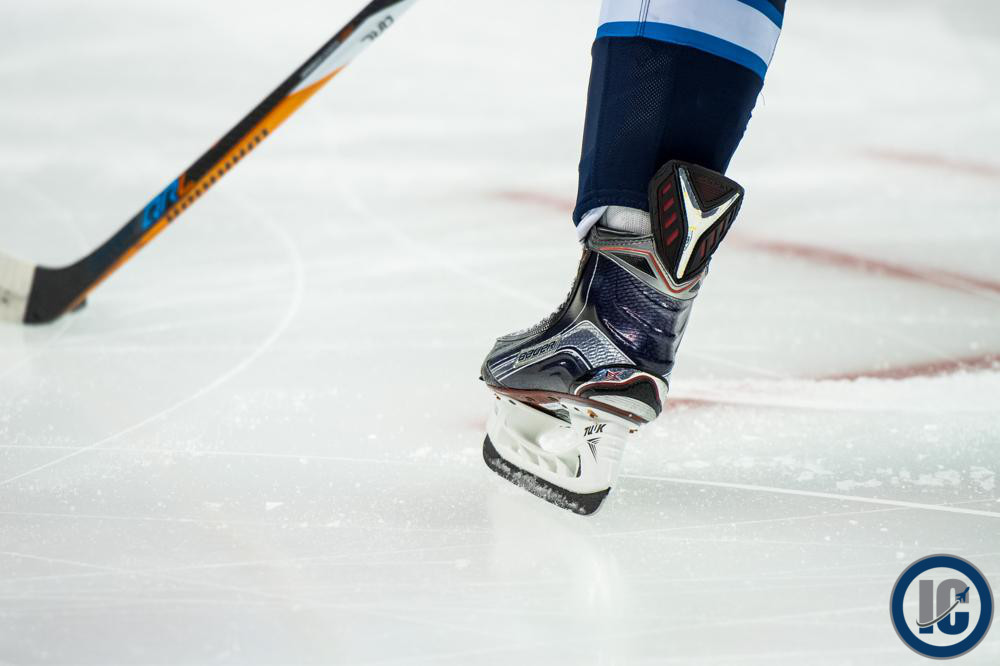 e
Pre-skate news:
Jets PR tweeted out earlier today that the team had recalled goaltender Mikhail Berdin from the Moose on an emergency basis while also reassigning Kristian Vesalainen, who is waiver exempt.
Skate news:
As per Mitchell Clinton of JetsTV no Connor Hellebuyck this morning which explains the Berdin recall. Would tend to think Winnipeg could have just used a spare to fill in for Hellebuyck for practice as opposed to recalling Berdin but we will have to wait to see what Jets head coach Paul Maurice says following practice.
Maurice also indicated that Dylan Samberg remains in a non-contact yellow jersey and he provides the lines and D pairs below.
Lines & D Pairs:
Stastny-Copp-Ehlers
Connor-Dubois-Svechnikov
Lowry-Scheifele-Wheeler
Harkins-Nash-Toninato
Morrissey-Schmidt
Dillon-Pionk
Stanley-DeMelo
Samberg-Beaulieu
Comrie
Berdin
Health news:
According to Mike McIntyre of the Winnipeg Free Press head coach Paul Maurice indicated:
Connor Hellebuyck isn't feeling well, per #NHLJets coach Paul Maurice. Hence missing practice. Status for weekend unknown. Awaiting COVID-19 test results on the sleep-deprived new dad. "Fingers crossed," said Maurice. Reminder Hellebuyck got COVID-19 in late August.
Players media availability:
Coach media availability:
Topics:
1) Status of Connor Hellebuyck?
2) If they had to run Eric Comrie has his play quashed any concerns (if there were any)? (:40)
3) Would he ask his goalie for an opinion if there was goalie interference? (1:17)
4) How do they tweak the gameplan when Hellebuyck isn't in the net? (2:05)
5) The seven-game homestand being an opportunity for the Jets (2:45)
6) Having a long homestand early in the season (3:24)
7) His chat with Nikolaj Ehlers dad (head coach of SCL Tigers in the National League and Denmark national team) (4:14)
8) What kind of advice did he offer Heinz Ehlers about the smaller ice surface for the Olympics? (5:10)
9) On veteran guys playing whatever role the team needs to do to be best positioned to win (6:03)
10) What stands out at almost the ten game mark of the season? (7:13)
11) Shot volume vs shot quality from defencemen. (8:43).
Up next:
The Jets homestand will continue tomorrow against the Chicago Blackhawks. Start your Friday with the morning papers at 7 AM, stay with us throughout the day for the latest news and then join us on the Illegal Curve Post-Game Show following the final buzzer.