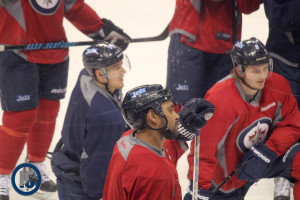 Notes (via Ken Wiebe of the Winnipeg Sun):
– No Drew Stafford.  Coach Maurice confirmed that he would play tomorrow.
– Petan was working in Stafford's place with Lowry and Burmistrov.
– Peluso took Petan's spot on the 4th line with Copp and Thorburn.
Audio:
Audio courtesy of TSN 1290 Winnipeg.