Jets news:
NHL.com:  Small in stature, Jets prospect Petan playing big game.  Plenty to like about this prospect's game.
Sportsnet:  Hockey Central -Trade Tracker (video).  Daren Millard, Nick Kypreos and Doug MacLean debate whether Winnipeg Jets forward Olli Jokinen will be traded by the March 5th deadline.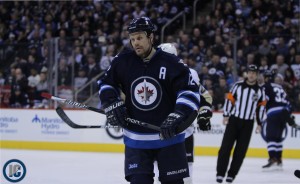 Winnipeg Free Press:  For Chipman, it really is about the kids.  Always important to acknowledge when you've made an error and that is what Sinclair did in this piece.
IceCaps news:
The Telegram:  IceCaps fall to league-leading Monarchs.  St. John's lost a close one on Sunday but they are back in action tonight against Portland.
Sochi 2014:
Globe and Mail:  Canadian hockey coach Babcock will continue to tinker.
CBC:  Team Canada adjusts offensively.
USA Today:  Everything clicking on ice for USA men.