Note: Following today's Jets Papers, you can ensure you are up to speed with our game set-up written by Ezra Ginsburg.  Keep it locked to the site to get pre game audio from coach Noel.  After the game, be sure to check us out for all the post-game reaction. As soon as the site is updated we notify you via twitter @illegalcurve and Facebook.
Note II: For away games we have our #ICGWG contest. Make sure to @ tweet @illegalcurve with your guess. Remember that for your vote to qualify you must send in your guess using a hashtag (#). (i.e. #ICGWG Setoguchi).
Jets news:
Winnipeg Free Press:  Thorburn ready for a fight.  There was a lot of surprise when the rugged Jets winger took on the biggest, baddest Bruin of them all.  Even more so that he acquitted himself rather well in the contest.
Winnipeg Free Press:  Bruins' hustle schools Jets.  Assessing the loss with a look back at the lack of hitting, the margin for error, porous defence and now it gets tough.

Winnipeg Free Press:  About the Pens.    Some notes about the team the Jets face today and the rosters for the game.
Winnipeg Sun:  Strike 2 for Jets on eastern road trip after matinee loss to Bruins.  This could be quite the final strike if the Jets fail to rebound today in Steeltown.
Penguins news:
Pittsburgh Tribune:  Pens GM Shero not looking for a rental player.  Perhaps he is looking at a team with a number of players signed long term.  Kane is mentioned in the article as is the fact that neither GM had spoken.
Pittsburgh Post-Gazette:  Bylsma on brink of tying Penguins mark for victories.  Good news Jets fans is he cannot set the record against Winnipeg.  Of course he can tie the record with a win.
Bruins 4 Jets 1:
Coach Claude Noel post-game:  Coach Noel met with the media following the game against Boston.
Jets on a Deadline:  Game recaps, post-game audio, video highlights and the NHL.com 3 Stars of the night.
Illegal Curve Hockey Show Replay: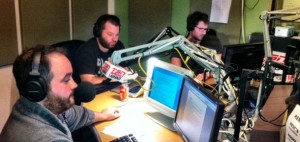 Part 1:  Team USA is unveiled.  Brian Burke comments about Bobby Ryan.  Team Canada Preview (Forwards).  Team Canada Preview (Forwards).  Team Canada Preview (Defence).  Team Canada Preview (Goalies).
Part 2:  Interview with Kevin McGran, Toronto Star.  World Junior Hockey Championship discussion.  Interview with Jack Edwards, play by play voice of the Bruins on NESN.  Unvelieving our final Team Canada rosters.  Dustin Byfuglien should move to forward.