Jets news:
Winnipeg Free Press:  Young Trouba makes early bid for NHL's rookie award.  Hello cart, meet horse.  Kidding of course but it is fun to discuss the impressive debut by the Jets 2012 1st round selection.
Winnipeg Free Press:  Jets favour fisticuffs.  Many pundits have said that most NHLers are not going to say anything that would cost one of their fellow players his job.  Some players may indeed believe in this philosophy but it is difficult to believe that it is as universally accepted as it appears to be.

Winnipeg Free Press:  Fighting's days are numbered in NHL.  Gary is right.  It seems like everyone and their dog has an opinion on the subject and many of those same people were doing battle on social media sites like twitter to justify their position.
Winnipeg Free Press:  Scheifele no slouch in season debut.  I thought he pretty much did everything that was asked of him.
Winnipeg Sun:  Active Defence.  Production from the back end is going to be required in order to help this team achieve their stated goal of making the playoffs.

Winnipeg Sun:  Players sing praises of rookie defenceman Jacob Trouba.  It really is amazing what one game can do to get a fan base salivating.  You get the impression that the older players are trying to guard against over enthusiasm while at the same time praising the impressive effort of the rookie.
Winnipeg Sun:  Scheifele happy to get off to quick start.  Deflected goal or not, the kid had quite a nice game as he works his butt off trying to prove to the naysayers that he deserves to be the Jets 2nd line centre.  You also get the impression that he is using the doubt to push himself forward.
CBC: In the Room with Jacob Trouba (video). CBC's Mitch Peacock chats with Winnipeg Jets rookie defenceman Jacob Trouba about his impressive performance in the team's regular season opener against the Edmonton Oilers.
Illegal Curve: Coach Claude Noel presser. Play of Jacob Trouba. Giving Trouba big minutes. His thoughts on the game. Talk about Mark Scheifele. How composed Trouba played, was he surprised? Was he happy with the way he rolled his lines?
Illegal Curve: Player audio from the MTS Centre. Hear from Mark Scheifele, Zach Bogosian, Michael Frolik, Bryan Little and Chris Thorburn.
IceCaps news:
The Telegram:  High praise for Lowry.  Missed this from the other day but now that he is the most prized pro prospect not at Jets camp, an article I think many will be interested in reading.
NHL Mid-Week Replay: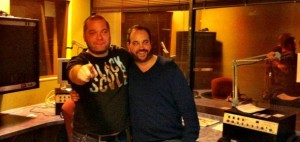 Replay:  Recap of Jets-Oilers game in Edmonton.  Fighting in Hockey.  Interview with Paul Edmonds of TSN 1290 Winnipe.  Interview with Corey Masisak of NHL.com.  NHL News & Notes.  NHL Awards Predictions.