Note:  Reminder that the Illegal Curve Hockey Show on TSN Radio 1290 is on summer hours.  This means the show will broadcast from 10 am to noon on Saturday. Join us tomorrow (as I take over for Drew who will be away) for two hours of exciting hockey talk.  
Jets news:
The Score:  Useful hockey player Ron Hainsey remains available for service.  Are you surprised to see the former Jets defenceman still on the market?
Winnipeg Free Press:  Lipon keep to make good impression.  Will be interesting to monitor his development moving forward.
Illegal Curve:  Jets sign two prospects to 3-year, entry level deals.  On Wednesday they inked Kichton and on Thursday they got J.C. Lipon locked up.  Which of these two prospects are you expecting to see in a Jets uniform first?
The Hockey News: NHL Pre-Season predictions- A look at the Winnipeg Jets. This was a late addition to the papers yesterday so for those who missed it, the Hockey News doesn't expect much from the Jets this season.  What do you think of the assessment?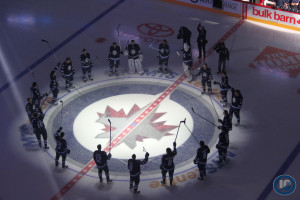 The Telegram:  IceCaps King announces retirement.  But he won't be going very far as they have hired him to be an assistant coach in St. John's.
NHL news:
Illegal Curve:  Ginsburg picks Team USA roster for Sochi.  Ezra used his powers of prognostication to select the squad he thinks could represent the US at Sochi.  Jets fans will like the fact that he selected two of the four Winnipeg players who were invited to camp.