Jets, Affiliate & local news:
Winnipeg Sun:  Winnipeg Jets lace up to support Children's Hospital.  At least the players are working for a good cause while the lockout remains ongoing.
Illegal Curve: EHC Red Bull München signs Blake Wheeler. We have confirmed with his agent that Blake Wheeler is off to Germany following his 1 goal and 3 assist performance at the charity hockey game (see below) that took place in Minnesota yesterday.
The Telegram:   IceCaps can't deliver a Sunday punch.  Norfolk's goalie played extremely well in leading his team to a 38 save shutout over the Ice Caps.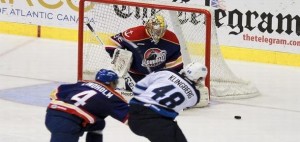 CBA news:
Globe and Mail:  Winter Classic on the chopping block.  When and if this event gets the axe, we might not see any more active collective bargaining for awhile.  Or basically what is happening right now.
Minneapolis Star-Tribune:  Suter backtracks on comments.  The Suter comments start with the 2nd half of the article.  It is clear the frustration is boiling over for many players, leading many to spout off without giving thought to the ramifications.  End of day, players and owners are going to have to work together and in Suter and Leipold's case, that will be for over a decade, so probably best not to burn too many bridges.
USA Today:  Jack Johnson rips NHL owners on linked site.  About the only fault I can find in Johnson's post is he has to know that there was zero chance the owners would allow the season to start without an agreement in place (especially given what Fehr did in baseball in 1994).  However the part about signing contracts in 'good faith' is absolutely correct and he has every right to be pissed off about that aspect of current negotiations.
NHL news:
Minneapolis Star-Tribune:   NHL stars make charitable use of idle lockout time.  Good for the players to raise money for a very worthwhile cause.
Edmonton Sun:  Young Oilers boys on the bikes.  These Oilers are going to be downright scary in the next couple of years as they continue to develop a chemistry together.
Illegal Curve Hockey Show replay:

Part 1: Intro, the week in CBA negotiations.  CBA negotiations.  Interview with Aaron Portzline of the Columbus Dispatch.  John Davidson named President of Hockey Operations for the Columbus Blue Jackets.  The New York Islanders will move to Brooklyn's Barclay Center in 2015.  CHLPA threatens to sue CHL clubs over "sweatshop" conditions.
Part 2:  Interview with John Davidson, President of Hockey Operations for the Columbus Blue Jackets.  Recap of interview with John Davidson.  The Edmonton Arena saga continues (yes, it's a saga).  Hockey Canada announces concussion app.  NHL News & Notes.  Rapid Fire, Cheers & Jeers.
CFL news:
Illegal Procedure: Winnipeg Blue Bombers Papers. If you are a fan of CFL football, check out our other site, which gives you all the latest Bombers & CFL news. Time to switch focus from the Bombers playoff lifeline to the final week of CFL football at Canad Inns Stadium.