Note: This is day 39 since the NHL and AHL hit the pause button on their respective 2019-20 seasons.
Note II:  Jets captain Blake Wheeler will be joining Scott Oake this morning for an After Hours interview.  You can watch it on Sportsnet.ca, YouTube and Facebook starting at 8:00 AM CT.  Update:  You can watch the full chat here.
Jets news:
Illegal Curve:  The exact moment Dustin Byfuglien became a Winnipeg Jets fan favourite.  Like the time Bart pointed out when Lisa broke Ralph's heart, we pinpoint when Jets fans adopted 33 as their fan favourite.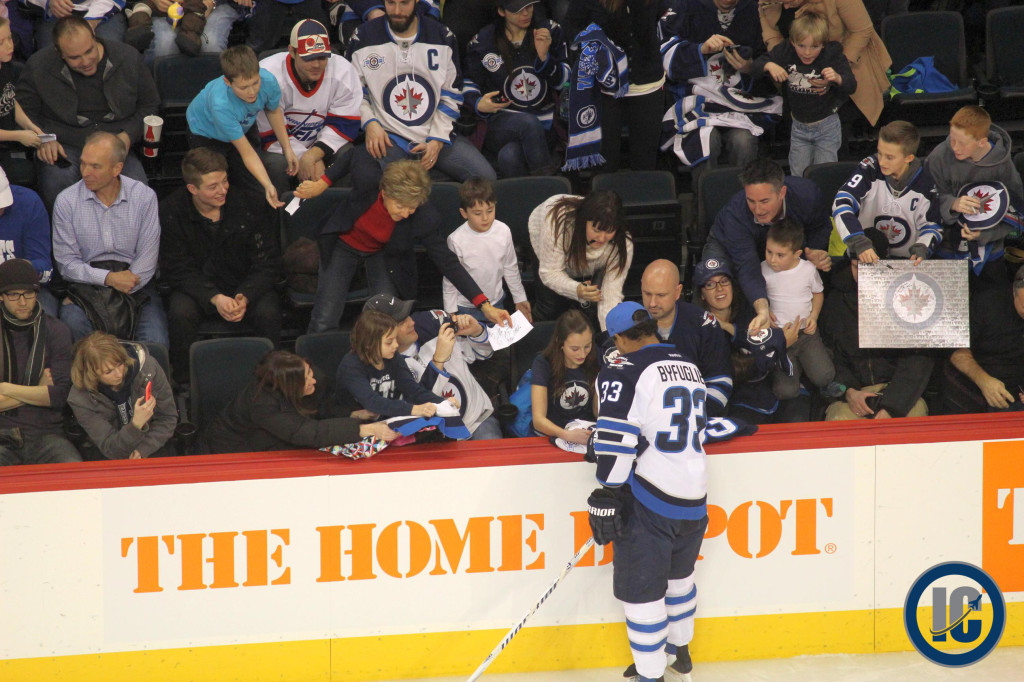 Jets video:
TSN:  Dustin Byfuglien walks away from big pay day but will be remembered as Jets fan favourite. After nearly a decade with the franchise, the Jets and defenceman Dustin Byfuglien have agreed to a mutual contract termination, bringing an end to a strained relationship. Gino Reda, Frank Seravalli and Sara Orlesky discuss the legacy he leaves behind and where he could end up playing next season, if he chooses to continue his career.
JetsTV:  Panel Discussion regarding the Winnipeg Jets, Dustin Byfuglien, potential return of NHL and more.   Jamie Thomas and Mitchell Clinton of JetsTV are joined by TSN's Dennis Beyak and Brian Munz for a digital panel to chat Dustin Byfuglien, potential return options of the NHL, and much more.
Sportsnet:  Which Team Is Likeliest To Land Dustin Byfuglien?  In the debut episode of Hockey Central @ Home, Sportsnet Insiders Chris Johnston and Mark Spector join host David Amber to discuss Dustin Byfuglien's future, what the Stanley Cup Playoffs might look like and the impact COVID-19 could have on next season.
Sportsnet:  Analysis of the Dustin Byfuglien and Winnipeg Jets mutual contract termination. Arash Madani and Elliotte Friedman break down the NHL & NHLPA's announcement of the termination of Dustin Byfuglien's contract with the Winnipeg Jets.
NHL news:
TSN:  NHL and NHLPA haven't discussed neutral site specifics.  North Dakota for the Western Conference games and New Hampshire for the Eastern Conference games it is!!