Note:  The Jets had a busy day of practice on Wednesday as they prepared for tonight's game against the Islanders.  The Jets schedule originally called for a morning skate at 10:30 am but it appears that is now just a media availability at that time.  Be sure to check back for the projected lines, D pairs and pre-game audio in our pre-game report.  Puck drop is at 7 pm.
Note II:  The Moose were also practicing on Wednesday at the IcePlex as they prepared for this weekend's tilt against the Iowa Wild.  Two players not on the ice yesterday were Logan Stanley and Sami Niku as both are dealing with injuries.
Jets news:
Winnipeg Sun: Five things to know about Jets vs. Islanders.  Paul's big matchup is a clash of styles. Five keys to the game include: 1) Playing a man short.  2) Copp, Lowry reunited. 3) Five on five. 4) Settle in at home. 5) A quick start.
Winnipeg Sun: Little accepts apology, puts concussion behind him.  Good on Luke Kunin for reaching out and on Little for accepting the apology and moving forward.  Paul wrote about the veteran centre's return as well as the Jets sellout streak ending.
Winnipeg Free Press:  Jets forward makes strides in return to ice. (Paywall).  The importance of Little is that it increases the depth up the middle and more importantly allows Lowry and Copp to be reunited.
Winnipeg Free Press:  Jets, fans relationship status? It's getting complicated.  (Paywall).  At the end of the day folks want to know that the product they are paying for is worth their discretionary income.  If it is, they will support it.  If it isn't then they won't. 
The Athletic Winnipeg:  With a Dustin Byfuglien-sized hole on defence, the Jets are trying to figure out their identity on the fly.  (Paywall).  Ken looks into the issue of identity and what the Jets is currently and where they are going.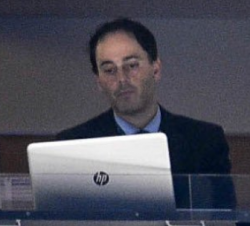 Working hard on a daily basis to provide the latest Winnipeg Jets and Manitoba Moose news for our readers and listeners.

I also appear on the Illegal Curve Hockey Show every Saturday on TSN 1290 Winnipeg starting at 9 am.

And I occasionally jump in the play-by-play booth at Bell MTS Place to provide colour analysis during Manitoba Moose games.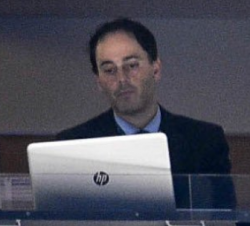 Latest posts by David Minuk (see all)