Day 4 Free Agency Recap:  Chiarot signs with Habs.
Note:  Today is the deadline for player-elected salary arbitration notification.  With respect to the Jets this is eligible for Eric Comrie, Andrew Copp and Neal Pionk.  For more info check out Cap Friendly who do their usual excellent job of explaining what this is all about.
Jets news:
The Athletic Winnipeg:  Winnipeg's midsummer depth chart suggests growing pains in 2019-20.  (Paywall).  The biggest concern for this Jets team is organizational depth.  Murat takes a look under the hood to see what is there.
Montreal Gazette:  'Unbelievable feeling' to join Canadiens, blue-liner Ben Chiarot says.  Read about the former Jets D man from the perspective of someone from his new city.
Winnipeg Sun:  Jets lose more grit as Chiarot bolts for Habs.  Paul has more on the former Jets D man who departed for Montreal.
Winnipeg Free Press: Has Chevy mis-managed Jets' window to win Cup? (Paywall).  This isn't really an article. It's an email conversation between sports editor Steve Lyons and retired sports columnist Paul Wiecek.  Some of these hot takes however…..
Sportsnet:  As Jets stay quiet, the Central Division is building up around them.  Opportunity knocketh for the young guns like Mason Appleton, Kristian Vesalainen, Sami Niku and Tucker Poolman this upcoming season.
Jets video:
TSN: Can Jets wrangle their remaining free agents? The Jets have already lost a couple big names this off-season, and have some big name RFA and UFA players. Is there room to keep them all? Does Winnipeg's depth step up? The TH panel has more.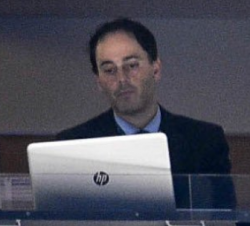 Working hard on a daily basis to provide the latest Winnipeg Jets and Manitoba Moose news for our readers and listeners.

I also appear on the Illegal Curve Hockey Show every Saturday on TSN 1290 Winnipeg starting at 9 am.

And I occasionally jump in the play-by-play booth at Bell MTS Place to provide colour analysis during Manitoba Moose games.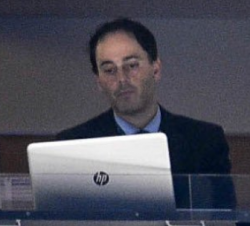 Latest posts by David Minuk (see all)