Jets news:
Winnipeg Free Press: He'd rather be competing for the Cup, but Copp OK with summer school. (Paywall). Tell me you don't hear Billy Madison singing "back to school, back to school" when reading this article.
The Athletic: What to expect from every Central Division team. (Paywall). In this in depth article, Scott Burnside breaks down each team in the Central Division and specifically looks at notable free agents and possible free agent targets.
Sportsnet:  31 Thoughts.  Missed this one the other day.  Elliotte's number 9 talks about the Jets potentially trying to retain pending UFA Tyler Myers if they end up dealing pending RFA Jacob Trouba.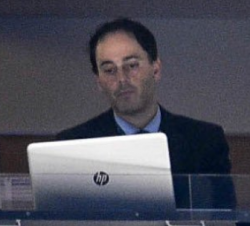 Latest posts by David Minuk (see all)