Note:  The Jets conclude this homestand against the Flames who tuned the Rangers 5-1 last night in Calgary to take over top spot in the Western Conference. Morning skate gets underway in Winnipeg at 9:30 AM and you can check the pre-game report for the latest news and audio.  Puck drop is at 6 pm.
Note II:  Late last night there was a report that the Jets had signed 2017 3rd round pick Jonathan Kovacevic to a two-year, two-way ELC.
Note III:  The Moose have wrapped up four games of this six-game homestand after last night's 5-4 OT loss against the Stars which saw the team pick up a point which had created quite the muddled standings race.  Today they are scheduled to practice at 12 noon out at the IcePlex as they get ready to face a solid San Diego team which will see the return of Chase De Leo who the Jets drafted in 2014 and spent his first three pro seasons here in Winnipeg.  He is having a resurgent season for the Gulls sitting second on the team in scoring with 44 points (17G 27A) which is the best season of his four-year pro career.
Note IV:  Tune in for three hours of Winnipeg Jets and NHL hockey via the Illegal Curve Hockey Show on TSN 1290 Winnipeg starting at 9 am.  You can listen here.
Jets news:
Winnipeg Sun:  Jets Snapshots. Paul covers 1) Flames and Gaudreau another pre-playoff test. 2) Roslovic goes undercover. 3) Why don't Jets block more shots? 4) Vesalainen back with Moose.
Winnipeg Free Press:  Roslovic plays role of hockey hack at The Forks.  (Paywall).  Don't think we've ever seen anything like this shot in Winnipeg.  Was very well done.  Of course this is Canada so you shoulda known that folks around here would recognize custom skates.
Winnipeg Free Press:  The blue-line blues.  (Paywall).  Sans 33 and 44 this D core is just not all it could be.
Winnipeg Free Press:  Twice-burned Jets prepared to battle fast-moving Flames.  (Paywall).  And now they are the top team in the Western Conference.
Sportsnet:  Jets prove contender status by withstanding blue-line injuries.  It certainly hasn't been an easy season by any stretch of the imagination but whatever doesn't kill you can only make you stronger.  Right?
Regina Leader-Post: Flames and Jets to meet in Regina.  Lots of excitement in Regina yesterday.  Tickets go on sale April 25th.
Jets video:
Sportsnet:  Bringing Heritage Classic to Regina 'brilliant' choice.  Mark Chipman, executive chairman for the Winnipeg Jets and True North Sports and Entertainment, spoke about the importance of bringing the Heritage Classic to Regina.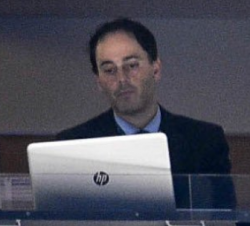 Working hard on a daily basis to provide the latest Winnipeg Jets and Manitoba Moose news for our readers and listeners.

I also appear on the Illegal Curve Hockey Show every Saturday on TSN 1290 Winnipeg starting at 9 am.

And I occasionally jump in the play-by-play booth at Bell MTS Place to provide colour analysis during Manitoba Moose games.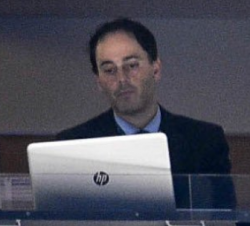 Latest posts by David Minuk (see all)