Note:  The Jets still have to sign the following RFAs: Joshua Morrissey, Nicolas Kerdiles, Eric Comrie, Nic Petan and JC Lipon.
Jets news:
Winnipeg Free Press:  Jets off-season has raised more questions than it has answered.  (Paywall).  With most folks enjoying summer Mike reminds us there are still plenty of questions ahead for the Jets including: 1) Who will be the 2nd line centre? 2) Who plays with Byfuglien?  3)  Whose the backup goalie? 4) Who fills the forward void? 5) Contract distractions?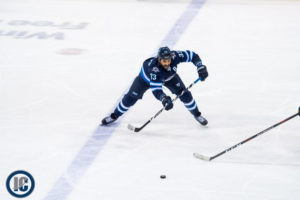 Winnipeg Sun: Scheifele steps up to take Wheeler's spot in Players Cup.  If you're into golf then perhaps this story matters to you.