Note:  Jets Development Camp kicks off at 1:15 pm at the IcePlex with group B first onto the ice.  Group A hits the ice at 2:30 pm.
Jets news:
Winnipeg Sun:  Future Jets take to MTS Iceplex.  While Laine won't be skating there will still be plenty of prospects to watch today and for the remainder of the week.
Winnipeg Sun:  Melchiori, Phillips sign; Jets boost staff.  There was some question as to whether the Jets would keep Phillips in their goaltending stable and now the question is where does he fit in the Jets organization depth chart?
Illegal Curve:  GM not offering Matt Halischuk NHL contract at this time.  He has been with the team since he signed as a UFA back in 2013 but it looks like that time is at an end for the forward.
Illegal Curve:  GM confirms team won't bring back Thomas Raffl.  It was an incredibly tough year for the Austrian forward who suffered numerous injuries last year which prevented him from realizing his NHL dream.
IC Hockey Show Replay:
Part 1:
Topics: Winnipeg Jets sign three players July 1st, Winnipeg Jets line-up at the start of Training Camp, Steven Stamkos re-signs with the Tampa Bay Lightning, Edmonton Oilers trade Taylor Hall to New Jersey Devils for Adam Larsson
Guests: Michael Traikos (National Post), Stu Grimson (Nashville Predators Color Analyst)
To listen click here.
Part 2:
Topics: Montreal Canadiens trade PK Subban to the Nashville Predators for Shea Weber,  Western Conference Free Agency Recap
Guests: Dave Jamieson (TSN 1260 Edmonton), Warren Rychel (Windsor Spitfires General Manager)
To listen click here.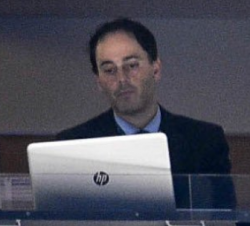 Latest posts by David Minuk (see all)