Jets news:
TSN:  Towering Laine possesses a powerful confidence.  Gary with an in-depth look at the likely Jets pick later this month.
Winnipeg Sun:  Options for Jets to fill assistant coach spot.  Ken gives his thoughts on who could possible fill the spot vacated by the departure of Pascal Vincent to the Manitoba Moose.
Winnipeg Sun:  Telegin staying in KHL.  After his showing at the World Championship some Jets fans were wondering if we may see an Alexander Burmistrov like return to the NHL for this Jets prospect.  According to reports that could happen but it won't be for a year or two.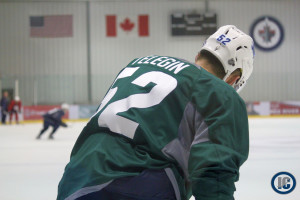 TSN:  Buckle up for a busy month of trade activity.  Missed this article the other day.  Jets RFA defenceman Jacob Trouba made Frank's list.  You can hear Bob McKenzie who was on TSN 1260 Edmonton talking about it below.
Jets audio:
TSN 1260 Edmonton:  Nielson & Fraser.  TSN 1260 Hockey Insider Bob McKenzie joins Nielson & Fraser to discuss the Trade-Bait list released by TSN's Frank Seravalli and where he sees most of the pieces falling.  (Trouba talk begins at 7:48 and goes till 10:10).
Moose news:
Official Manitoba site:  The new bench boss.  Mitch Peacock looks at the path Pascal Vincent took to become Moose head coach.