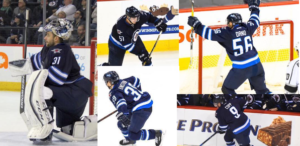 Tyler Myers* (47) Lower Body (Indefinite)  Nov. 11 vs. COL
Marko Dano* (25) Lower Body (Week-to-Week) Dec. 29 vs. CBJ
Ondrej Pavelec* (7) Lower Body (Day-to-Day) Feb. 7 vs. MIN
Toby Enstrom (5) Lower Body (Week-to-Week) Feb. 11 vs. TBL
Andrew Copp (4) Upper Body (Week-to-Week) Feb. 14 vs DAL
Total Man Games Lost:  254.  *Injured reserve.
Coach Maurice spoke following practice at the MTS Centre and this is what he had to say about the remaining injured players:
Marko Dano & Andrew Copp:
"Are cleared for full contact, yhat was there first practice.  We will give them a couple more good days on the ice and we are hopeful they will be available for St. Louis."
Tobias Enstrom:
"Decision will be made tomorrow but he has progressed very well."
Ondrej Pavelec:
"Back to full, somewhere between Copp, Dano and Toby.  We'll get a better idea tomorrow how he came through today's skate and we'll make a decision on whether he's ready to back up.  If he backs up he's ready to play but we will probably need to get through a few more days of practice full on with the group to know that."
Tyler Myers:
"Progressing well is all I would say.  We have forward motion with it.  The date that we had hoped him back, that window, hasn't changed for us."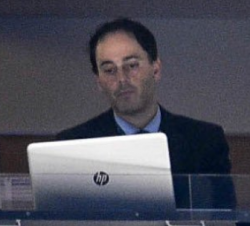 Working hard on a daily basis to provide the latest Winnipeg Jets and Manitoba Moose news for our readers and listeners.

I also appear on the Illegal Curve Hockey Show every Saturday on TSN 1290 Winnipeg starting at 9 am.

And I occasionally jump in the play-by-play booth at Bell MTS Place to provide colour analysis during Manitoba Moose games.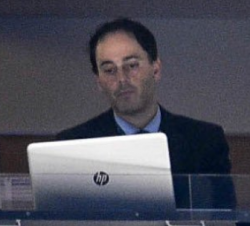 Latest posts by David Minuk (see all)