Jets GM Kevin Cheveldayoff was originally given a five year deal back on June 8th, 2011 when he was handed the keys to to lead this organization as they began their time in Winnipeg.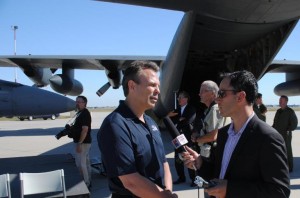 On September 18th, 2013 he was given an additional two years when the organization extended his contact which now runs through the 2017-18 season.
When asked in his end of season chat whether he has begun his own contract negotiations as he enters the final season of his deal with the Jets, Cheveldayoff indicated "I've had some conversations with Mark Chipman.  I've got nothing to report here right now.  I love this organization."  He added "we've started a process and I'd like to see that process through so I am hopeful that there is something at some point in time."
It is likely the most important Summer of the GM's tenure as he navigates a tricky NHL Expansion Draft in June and then has to secure some resources (veteran goalie, left side defenceman) to help bolster the team for next season.